Access to case information via the National Data Center free, however, information contained therein is not intended for public display.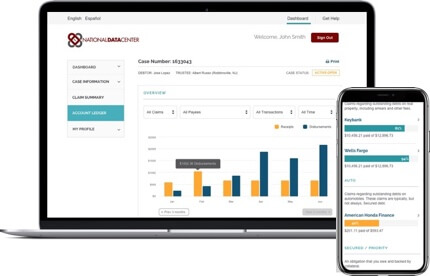 As a debtor you can easily access all of your case information, receive helpful answers to frequently asked questions, and stay on track of all payment plans for free by creating an account with the National Data Center.
As a debtor attorney you have the ability to view the most up-to-date case, claim, and payment information for all of your clients online using the National Data Center.
**If you need help with the National Data Center, please contact them directly. Our staff can no longer help with NDC related issues such as account setup or adding cases to an attorney profile.